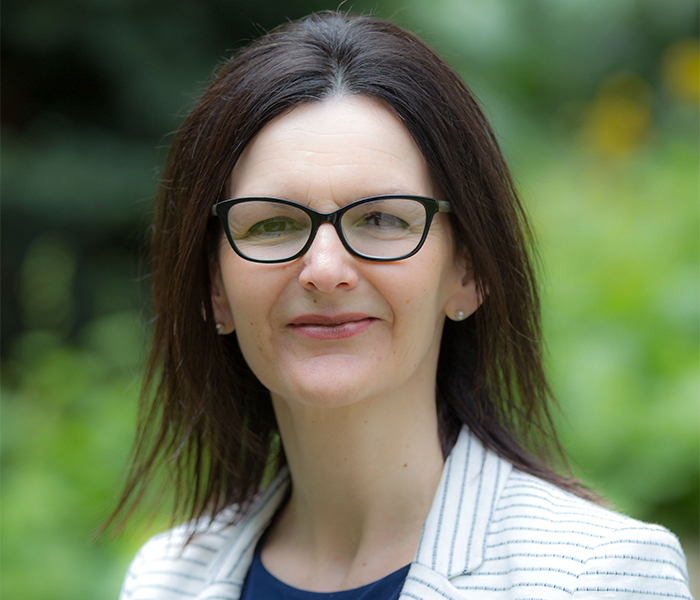 Suzanne is a researcher with an international reputation in systematic reviewing, trials and outcome measure development, particularly in relation to the interventions provided by nurses and allied health professionals. She has a long-standing interest in the conservative management of pelvic floor disorders such as incontinence and pelvic organ prolapse. Her research experience has been gained over almost 30 years working in the NHS and academia as a statistician and health services researcher.
Suzanne joined the NMAHP Research Unit in 1996. She is Deputy Director at the Glasgow Caledonian University (GCU) site (2012), Director of the Unit's Innovation in NMAHP Interventions Programme (2001), and Professor of Health Services Research (2009). Suzanne was appointed Adjunct Assistant Professor, School of Nursing, University of Pennsylvania in July 2019. Her PhD on the clinical application of repeated measures statistical models was gained at GCU in 2006. Two previous posts were as a statistician at Ayrshire and Arran Health Board (1994-1996) and the Institute for Occupational Medicine (1990-1994).
Whilst working at the Health Services Research Unit, Aberdeen University (1988-1990), Suzanne undertook an MSc, analysing day surgery practice statistics in Scotland, and graduating in 1993. Her first degree was in Mathematical Sciences, graduating from the University of Paisley.