People in Research: Research Partnership Group
The Research Partnership Group is a group of people with an interest in health and social care research.
The group works in partnership with the NMAHP Research Unit to help make sure that the work of the NMAHP Research Unit is relevant and useful to patients, carers, family members and health professionals.
This is done via email or during face-to-face meetings which are held 4 times per year. However, due to the Coronavirus outbreak, all RPG meetings are now being held virtually.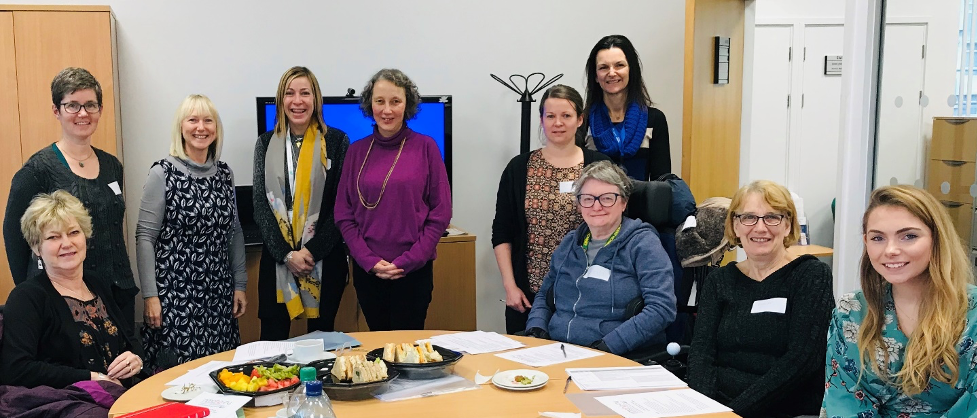 What do RPG members do?
RPG members choose the sort of role that they want to have and how much they do. This might be:
Mailing list member
RPG mailing list members get emails about research being developed or carried out by the NMAHP Research Unit. They may ask you to:
Comment on a written document, such as a project idea or a plain-language summary of a final report.
Have a conversation, either face-to-face or on the telephone, about a particular research idea or part of a research project.
Get involved in a specific research project – possibly as part of an advisory group, or perhaps as a member of the research team, or some other role.
Help find other people who may like to get involved in a particular research project.
Meetings member
RPG meetings members attend face-to-face meetings. There will be 3-4 RPG meetings a year. At these meetings:
The roles, responsibilities and function of the RPG are discussed, and decisions made on the future direction of the group.
A variety of different topics and issues relating to NMAHP RU research and research projects may be discussed.
NMAHP Research Unit researchers may present new project ideas, and the RPG will provide feedback and ask questions. This may lead to opportunities to get more involved in individual projects.